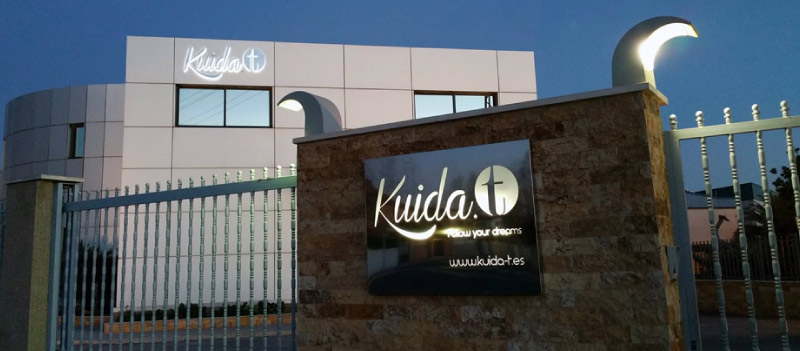 Kuida-t® is a manufacturer of mattresses and distributor of sleep systems with vast experience in the sector. Our work focuses on the production and marketing of memory foam mattresses, pillows, woolen blankets, magnetic bases and bedsteads.
Our plant has arisen from the roots of the long-standing work of a family business which has been involved in the manufacture of sleep systems, producing articles such as pillows, woolen blankets and magnetic bases, and marketing bedsteads and mattresses since 1974. 
Due to the fact we possess a perfect knowledge of the sector, in 2015 we decided to set up our own plant and to excel within the sector thanks to the quality of the materials used to manufacture our products with dedication and affection, in addition to the experience we have amassed over more than 40 years and our highly skilled personnel. We strive to improve on a daily basis and to create innovative and top-quality products.
Our catalogue consists of all kinds of products required to obtain a complete sleep system.
We manufacture a wide range of memory foam mattresses, pillows, memory foam toppers and magnetic bases, among others.
Furthermore, we give you the opportunity to personalise your sleep articles, from the composition of the mattress to the packaging and labeling, providing a tailor-made personalisation service featuring your company logo.
We currently serve Spain and the rest of Europe, and we are planning to expand our distribution network.
We work on a daily basis to create products of the highest quality and to provide an excellent service.
Find out where we are located and contact us.